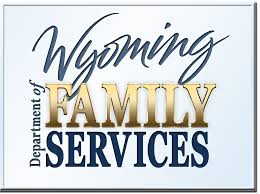 2300 Capitol Avenue Third Floor
Cheyenne, WY
- 82002
(307) 777-7561
The Wyoming Department of Family Services works to help children and families succeed.
Local DFS offices around the state can help qualifying families with supplemental nutrition assistance (SNAP), child support enforcement, Medicaid, child care assistance and other needed services in their communities. Our goal is to connect people with time-limited resources that promote healthy, safe, self-sufficient families so they can contribute to their communities. Our vision is that Wyoming will set the standard as the best in child and family services.
Wyoming DFS manages programs for SNAP (formerly Food Stamps), Medicaid eligibility, child care assistance, home heating assistance, child and adult protection, child support enforcement, child care licensing and juvenile probation. DFS also manages the state's two juvenile facilities in Worland and Sheridan.
Read More