Arkansas TANF Progam Assistance Overview
TANF was created to help families in need. The TANF bureau works with families to help them become self sufficient.
TANF's program features include:

Assisting needy families so that children can be cared for in their own homes.
Preventative measures for out of wedlock pregnancy.
The encouragement of two parent families.
Reduction of the dependency of needy parents by assisting with job preparation.
Arkansas Cities With Local TANF Assistance Offices
The TEA Program is a time-limited assistance program to help needy families with children become more responsible for their own support and less dependent on public assistance. DCO is responsible for TEA eligibility and partners with the Arkansas Department of Workforce Service for administration.
Arkansas TEA Program Applications -
Arkansas
Arkansas TEA Benefits There is a maximum of 60 months of TANF assistance benefits within one's lifetimes. There is oftentimes a differentiation between adults and children. If you are a child and receive TANF benefits, depending on your State, you could receive another 60 months as an adult.
Arkansas TANF Eligibility Requirements
- You must be a US Citizen.
- Children must be citizens or have eligible alien status.
- You must have a social security number.
- Your family must earn less than a certain amount of money per month
- Children must be 18 years old or younger. If you are older than 18, you must be a full time student with an expected graduation date before the age of 20. - Families must have a child under 18 living in the home.
- Pregnant women are eligible for TANF during the month before their due date. So, if they are due 2/28 they could apply 1/1. If they were due 8/2 they could apply 7/1.
Arkansas TANF Food Stamps
The food stamp program is a federal program run by state and local agencies. The food stamp program is for low income families only. In most states, food stamp rules are the TANF rules. If you meet the requirements for TANF, you meet the requirements for food stamps.
More Arkansas Available State Assistance Programs
TEA
The TEA program is federally funded and provides time-limited cash assistance to needy families with (or expecting) children. In addition, TEA furnishes parents with work training and other supportive services they need in order to attain permanent self-sufficiency. The TEA program also provides assistance to children being cared for by non-parental guardians.
Work Pays
Arkansas Work Pays is a post-employment program that provides assistance to prior participants of the Transitional Employment Assistance (TEA) program. Participating families are eligible for the same support services and assistance as families enrolled in the TEA program and will receive a monthly cash assistance payment. The extra income provided is designed to help families make an easier transition to self-sufficiency.
Career Pathways
Under the Career Pathways Initiative, Arkansas invests public funds to support the development and implementation of career pathway programs in the state's two-year colleges and technical institutions for low-income families. In addition, career pathway programs provide training in local high-demand occupations and career fields, in addition to intensive counseling and supplemental services such as child care and transportation assistance.
Community Investment Initiative
Workforce contracts with private or community organizations, including faith-based organizations, to offer services and supports to parents, child, and youth in their communities. The Community Investment Initiative focuses on improving outcomes for youth; parenting and family functioning, marriage and relationship skills, employment skills and family connections of parents who leave state jails and prisons; and support devices to child-only cases in the TEA program.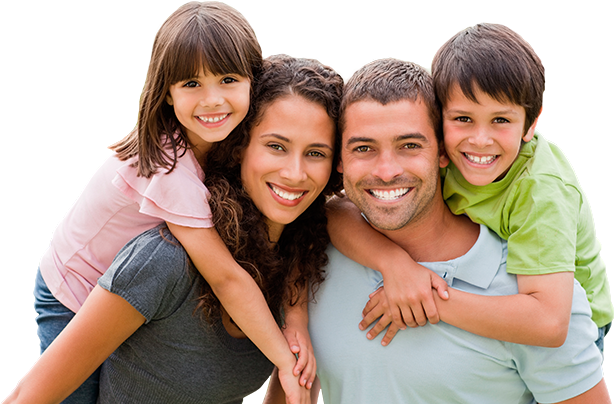 More Info
Core Activities
The work activity requirement applies to families with one or more adults in the assistance group. The requirement also applies to families where the adult has been sanctioned due to non-compliance with work requirements but the assistance has been continued to the children under a special hardship provision of state law.

'Child-only' families where the child lives with a relative and the needs of the relative are not included in the calculation of the benefit are not subject to the work requirement. In addition, adults who are not included in the calculation of the TANF benefit because they receive federal Supplemental Security Income (SSI) benefits or because they are ineligible non-citizens are not subject to the work requirement.

TANF Requirements Related to Electronic Benefit Transfer (EBT) Transactions
EBT cards are used to distribute welfare cash benefits function like any other debit card. They can be used at any retail establishment that accepts debit cards and can withdraw cash. More recently, states have been curtailing the use of the cards and expressly prohibiting their use in certain locations, mostly casinos, liquor stores or other gaming establishments.
Unsubsidized employment
Subsidized private sector employment
Subsidized public sector employment
Job search and job readiness (limited to not more than 6 weeks in a federal fiscal year with not more than 4 weeks consecutive).
Community service
Work experience
On-the-job training
Vocational educational training (limited to 12 months for an individual), and
Caring for a child of a recipient in community service Supplemental Activities
Job skills training directly related to employment
Education directly related to employment (for those without a high school or equivalent degree)
Completion of a secondary school program
More Helpful TANF Assistance Information
To be eligible, families must meet both financial and non-financial requirements established in state law. In general, families must include a child (or a pregnant woman) and be residents of California. Children under age 5 must be current with childhood immunizations and children age 6 to 18 must attend school and parents or caretakers must participate in school conferences.
Countable assets must be $2,000 or less and licensed vehicles needed for individuals subject to the work requirement may not exceed $8,500.

Work requirements: Adults in families receiving cash assistance must work or participate in work related activities for a specified number of hours per week depending on the number of work-eligible adults in the family and the age of children.

Type of Family
Work participation Hours Required
Single parents with a child under age 6
20 hours weekly in core work activities.
Other single parent families or two-parent families where one parent is disabled
30 hours weekly with at least 20 hours in core activities.
Married teen or teen head of household under age 20.
Maintains satisfactory attendance at secondary school or the equivalent or participates in education related to employment for at least 20 hours weekly.
Two-parent families who do not receive subsidized child care 35 hours per week (total among both parents) with at least 30 hours in core activities.
Two-parent families who receive subsidized child care 55 hours per week with at least 50 hours in core activities
Work Activities: Federal law includes 12 work activities. 9 of the activities are 'core' activities in that they may be used to satisfy any of the average weekly participation requirements. The other 3 activities are 'supplemental' in that they may only be used to satisfy the work activity requirement after the 'core' requirement is met.
TANF Funded Services
In addition to cash assistance, TANF funds are used to fund a wide variety of services that are not considered cash assistance. These services include child care, transportation, mental health counseling, child abuse prevention and early intervention, etc. Under Florida law, eligibility for TANF funded services for families who are not receiving cash assistance is generally set at 200% of the poverty line. In 2014, 200% of poverty is $39,580 annually or about $3,299 per month for a family of three.